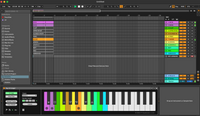 Key Arranger
Real time arrangement in Live: Try out combinations of sounds and fluently create sections by using your MIDI keyboard
View demo and read more
Song Sketch 2 for Live
A workflow tool for Ableton Live: easily create arrangements and work with different song structures based on your loops.
Coming soon: new template packs for Classic Techno, Classic Trance and Classic Acid.
View demo and read more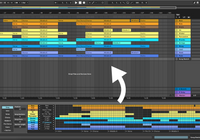 Discover a new workflow in Live
Song Sketch is a Max For Live plugin that makes it possible to quickly turn a song idea into a full song. In Song Sketch, you can load, edit and create your own arrangement patterns and apply them to your music. The Song Sketch workflow allows you to work and experiment with arrangement early in the process of making a song. For example, when composing your parts you can use Song Sketch to evaluate your song idea and different arrangement options. You can also use Song Sketch to quickly set up a draft arrangement as a starting point for a track.
Buy Song Sketch 2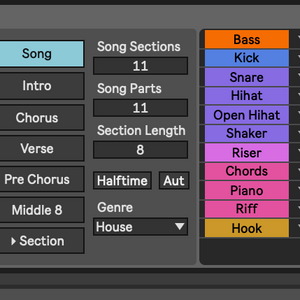 Arrange
Apply arrangement templates to your loops to quickly create a draft arrangement. Customise by editing sections, bars and breaks, and by using clips from different scenes.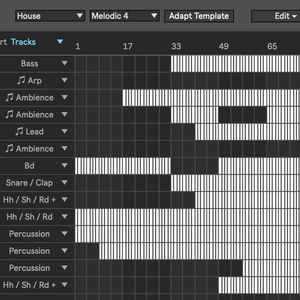 Experiment
Song Sketch offers templates with arrangement patterns in a range of different genres. You can also import, create and save your own templates.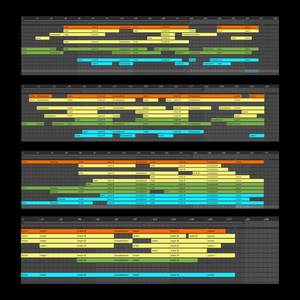 Evaluate
Song Sketch gives you the flexibility to modify and apply arrangement patterns in different ways, making it possible to try out a number of alternative outcomes based on your music.
Song Sketch 2 Key Features
- Core template library. A total of 172 templates in 14 genres included in the Song Sketch 2 Pro Pack and additional templates available in the shop.
- Grouped tracks. Assign a group of tracks in the Live set to one part in the arrangement template.
- Multiple scene workflow. Work with several different scenes in the arrangements.
- Import arrangements from Live. Import existing Live sets into Song Sketch (in Live 11).