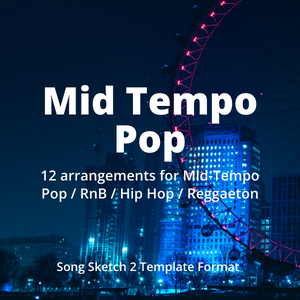 12 Arrangement Templates inspired by the current Pop trends. Can be used for genres such as Pop, Hip Hop, RnB and Reggaeton. The arrangements are about 80 - 110 bars, resulting in song lengths ranging from 3 - 4 minutes depending on the tempo.
NOTE: 
None of the templates in this pack are included in the Song Sketch 2 Pro or Starter packs.  
This is an add-on product for Song Sketch 2 Pro and Song Sketch 2 Starter. The templates can only be used with Song Sketch 2.0.0 and later.