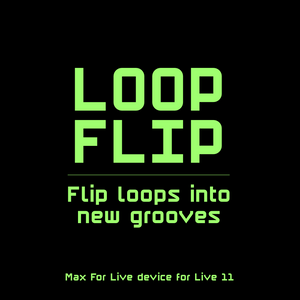 Loop Flip is a Max for Live device designed for loop manipulation in Ableton Live's arrangement view.
It allows you to load up to 64 loops in the Session View, and then randomise various parameters to generate new, unique grooves directly on the Arrangement View's timeline. You can use audio as well as midi loops of any length.
The device randomly selects clips, alters start markers, and employs rhythmic algorithms. The result is a blend of your original loops into new musical patterns.
Requires Live 11 or Live 12